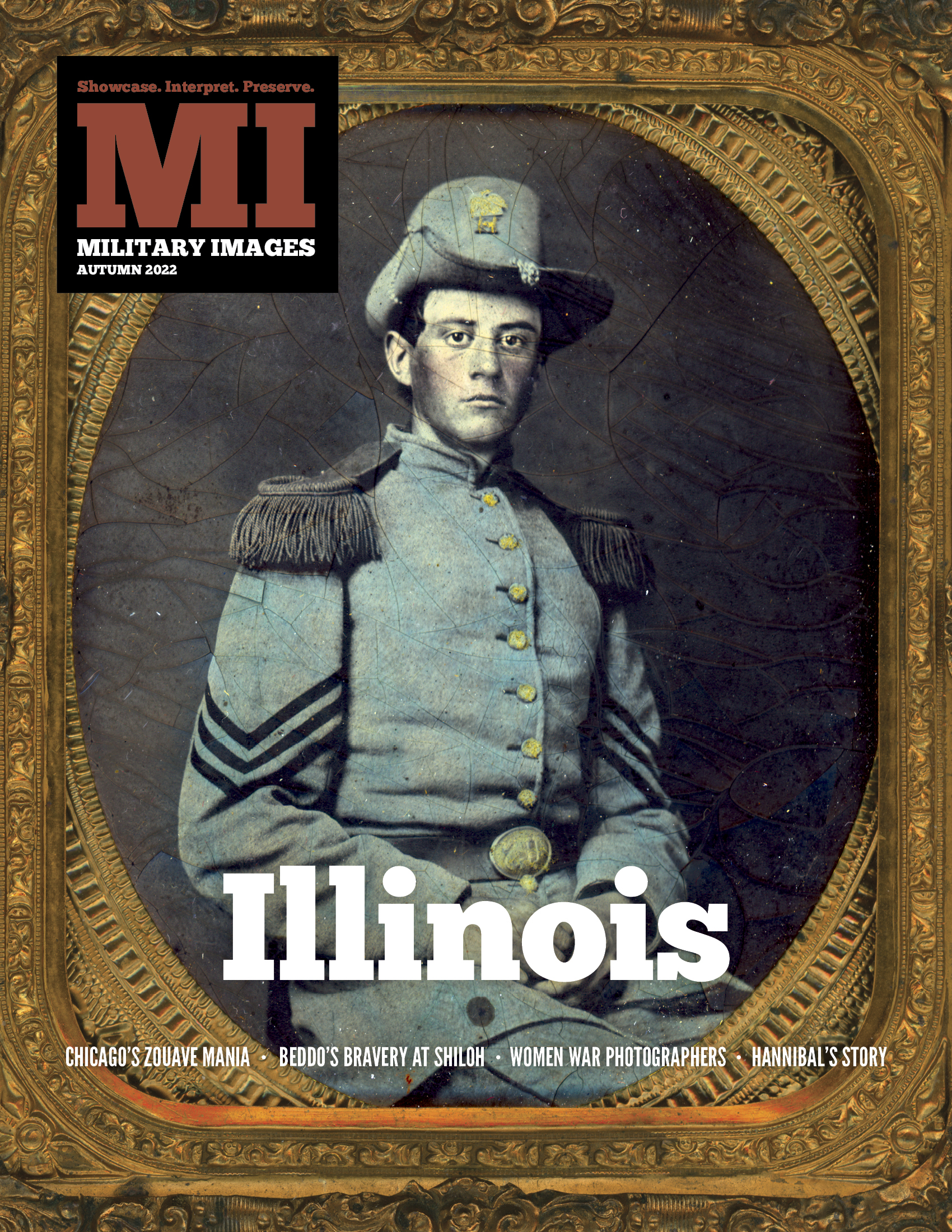 The Autumn 2022 issue is now available, and I'm excited to share it with you.
The focus is Illinois in the Civil War. As Austin Sundstrom points out in his forward, the state's contributions are often overlooked. About 285,000 men volunteered for the military—the fourth highest in the Union behind Ohio, Pennsylvania, and New York. The slaughterhouses of Chicago and farmlands through the state fed the armies. The Commander-in-chief hailed from Illinois.
You'll find six Illinois features in the issue: A gallery of more than 40 portraits and stories, a history of the birth of the Zouave movement in Chicago, a profile in courage of an Illinois infantryman at Shiloh, the story of an enslaved man who became attached to an Illinois infantry regiment, and a look at women who worked as photographers in the state during the war years.
The origin of Illinois as a theme dates back more than two years when I began discussing the possibility with Austin, an avid image collector. Since then, we've reached out to the collecting community, who have generously shared rare and unusual ambrotypes, tintypes and cartes de visite. Without Austin and the collectors, this project would not have happened.
This is not the first time Military Images has focused on Illinois. In our November-December 1990 issue, collectors Randy Beck and the late Dick Tibbals teamed up on "Illinois Troops in the Civil War," which told the story of the state in a seven-chapter gallery.
The tribute to Illinois in this issue builds on the accomplishments of Randy and Dick. In fact, you'll find representative images from Randy's collection here!
I'm delighted to shine a light on Illinois for all the reasons noted above. And one more: The Western Theatre. The war in the western states and territories does not get the same attention as the East. I hope you find it as engaging and compelling—the stories and images have given me a new appreciation for Illinois during those four tragic years in our history.
Ronald S. Coddington
Editor and Publisher
SPREAD THE WORD: We encourage you to share this story on social media and elsewhere to educate and raise awareness. If you wish to use any image on this page for another purpose, please request permission.
LEARN MORE about Military Images, America's only magazine dedicated to showcasing, interpreting and preserving Civil War portrait photography.
VISIT OUR STORE to subscribe, renew a subscription, and more.