The cross-belts and bayonet scabbard worn by this volunteer are consistent with equipment used during the Mexican War. His tailcoat with tapered sleeves and buttons (known as "coin buttons" for their size and flat shape), shirt and necktie are civilian. Senior Editor Ron Field observes, "He may well have been a Mexican War volunteer wearing either what the citizen soldier was expected to wear until he received a uniform, or that he is wearing what was perceived as a uniform by his home state when he left for the war." This portrait came out of a Tennessee estate, which provided four volunteer regiments in Mexico.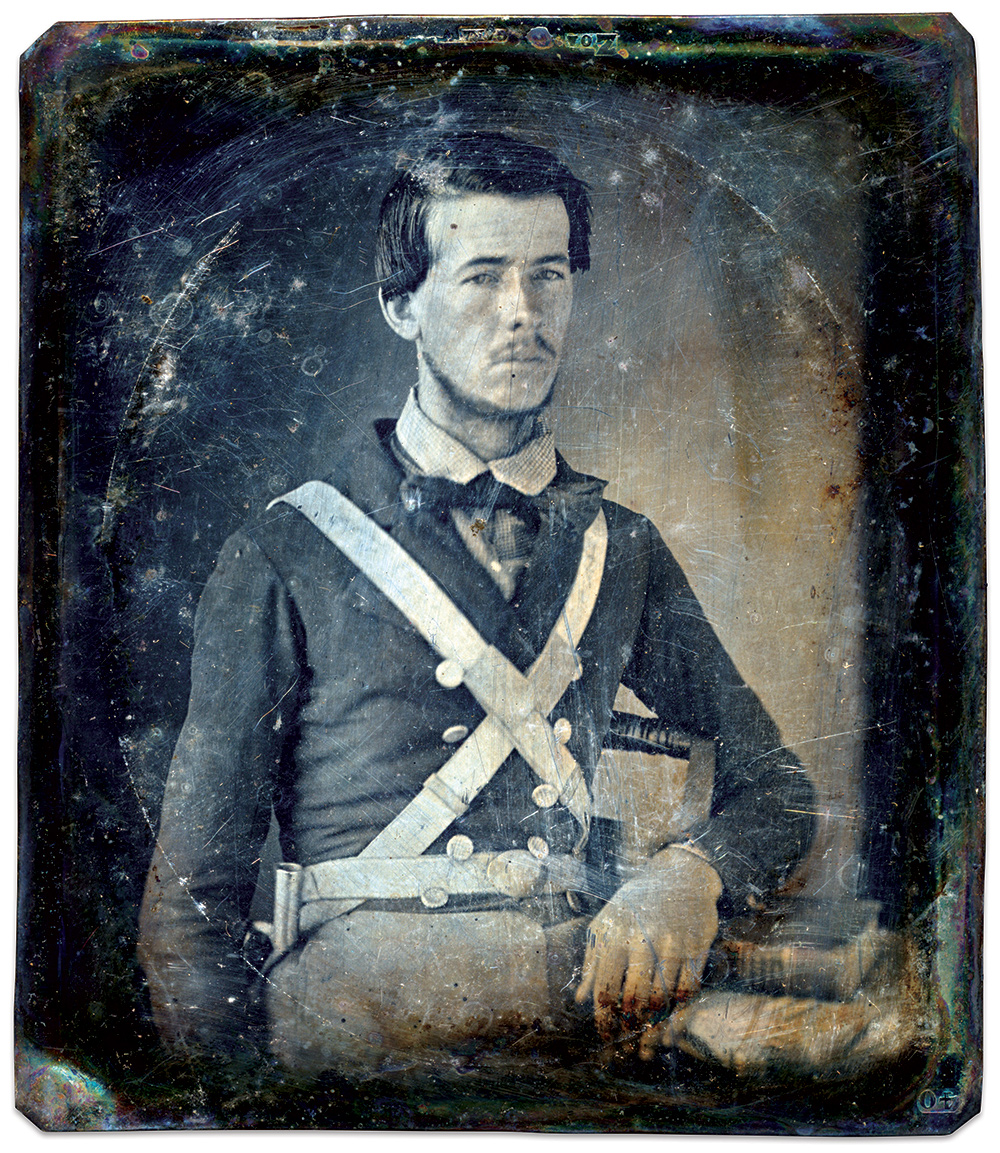 SPREAD THE WORD: We encourage you to share this story on social media and elsewhere to educate and raise awareness. If you wish to use any image on this page for another purpose, please request permission.
LEARN MORE about Military Images, America's only magazine dedicated to showcasing, interpreting and preserving Civil War portrait photography.
VISIT OUR STORE to subscribe, renew a subscription, and more.