"This was a desperate conflict," observed a veteran of the 11th Tennessee Infantry of the fighting at Franklin, Tenn., on Nov. 30, 1864. The regiment and the rest of its corps commanded by Maj. Gen. Benjamin F. Cheatham experienced significant losses. Casualties included James Anderson Lewis, 27, who suffered a severe wound in the left chest. He had joined Company A in 1861 and is pictured here about this time with what appears to be a U.S. Model 1841 "Mississippi" rifle, a sword and a revolver. (The latter two weapons are not consistent with his rank.) A pair of blue-tinted cockades is pinned to his coat. Lewis participated in the battles of Stones River and Chickamauga, and the Atlanta Campaign. After his Franklin wounding, he received medical treatment and a 60-day furlough. Following its conclusion in early 1865, as he attempted to make his way back to the 11th, Union forces captured him. Believing the war was over, he surrendered and took the Oath of Allegiance to the U.S. Constitution. Lewis returned home to his family and farm in Dickson County. He died in 1913 at age 72.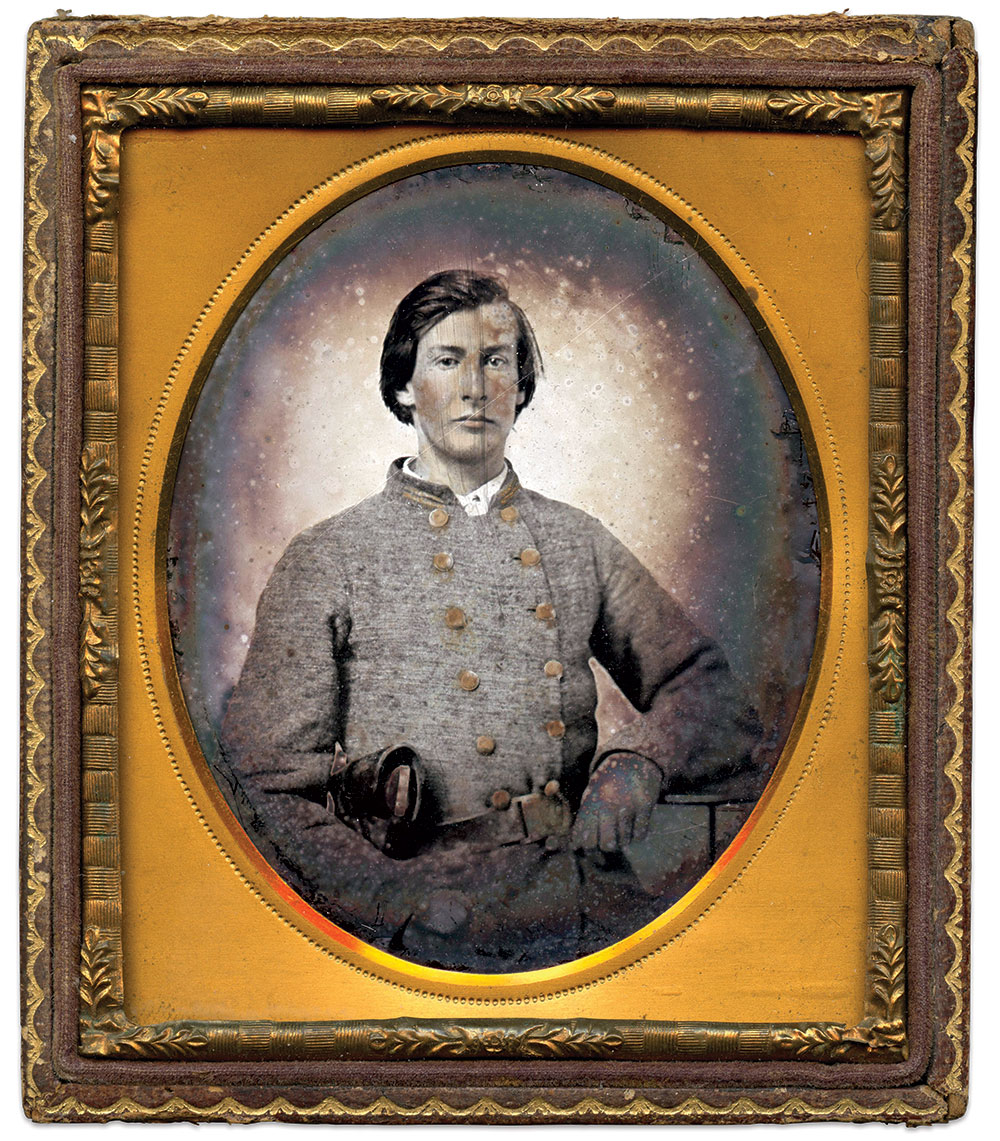 James Melville Ingram moved with his family from their Georgia home to Texas in 1857. The 17-year-old graduate of Emory College settled into a farmer's life in Sabine County along the state's eastern border with Louisiana. When the war came, he joined the ranks of the J.P. Henderson Rangers, which became Company C of the 27th Texas Cavalry. In early 1862, he received a commission as first lieutenant and is pictured here at this rank. He went on to earn a promotion to captain in 1863. Ingram participated in numerous operations and engagements, including the battles of Pea Ridge, Corinth and Iuka, and the Atlanta Campaign. He surrendered with other Confederate forces in the Trans Mississippi Department in May 1865. Ingram returned to his passion for agriculture and went on to become a state senator, where the six-footer with genial manners ably represented the needs of his fellow farmers. He died in 1900 at age 59.
SPREAD THE WORD: We encourage you to share this story on social media and elsewhere to educate and raise awareness. If you wish to use any image on this page for another purpose, please request permission.
LEARN MORE about Military Images, America's only magazine dedicated to showcasing, interpreting and preserving Civil War portrait photography.
VISIT OUR STORE to subscribe, renew a subscription, and more.