During the morning of the second day's fight at Chickamauga, coordinated Confederate attacks came perilously close to breaking the Union army's right flank. Towards the climax of the advance, the general commanding the federals in this sector, George H. Thomas, scattered his staff in search of support.
One of his staffers found Brig. Gen. John M. Brannan's division in line west of Poe Field about 10 a.m. and delivered Thomas' request. Thus began a rapid series of consultations and communications up the chain to overall commander of the Army of the Cumberland, William S. Rosecrans. The orders he issued became garbled and led to a gap in his line. Alert Confederates broke through and shattered Rosecrans' front. Thomas' stubborn defense during the ensuing retreat prevented the army from annihilation.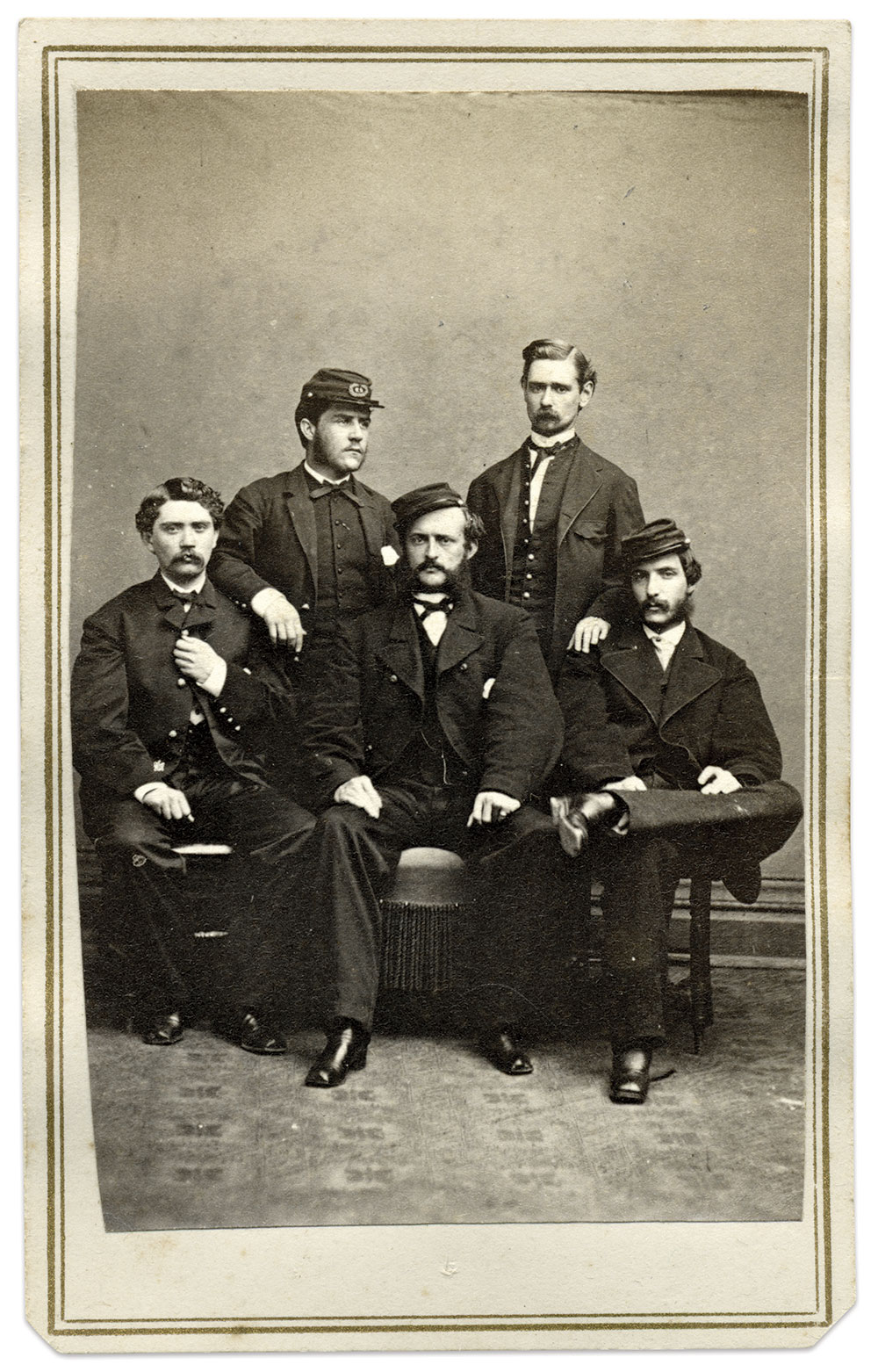 The aide who had found Brannan and his division and set off the grim sequence of events happened to be Thomas' nephew, 21-year-old Capt. Sanford Cobb Kellogg. His Aunt Frances had married Thomas years earlier in New York.
Kellogg's war service began in May 1862 with the 37th New York National Guard for three months of duty in the defenses of Baltimore. Less than a year later, in March 1863, he received a captain's commission and joined his uncle's staff in Tennessee. Thomas at this time commanded the 14th Corps in Rosecrans' army.
Six months later at Chickamauga, on Sept. 29, 1863, Kellogg dashed along the lines. By one account, he reported to Rosecrans that Brannan's division had moved out of line and that a gap existed between it and a division commanded by Maj. Gen. Joseph J. Reynolds. Kellogg's eyes deceived him. Rosecrans' decision in the heat of the moment led to the debacle that lost lives, cost him his command, and made Thomas a household name, forever known as "The Rock of Chickamauga" for his stubborn defense that bought time for the beleaguered army to withdraw to Chattanooga.
It is ironic that Kellogg had a hand in his uncle's rise to the pantheon of Civil War military leaders. No one faulted Kellogg for his observation that day, partly because there were several points along the way where communications and decisions were made by various individuals, all with good intentions and in real time. Ultimately, Rosecrans took the fall.
Kellogg's service continued, and he ended the war with a trio of brevets for Atlanta, Chattanooga and Nashville, and a fourth for overall gallantry. He went on to a long and active career in the U.S. Army, including a three-year stint as an aide to Maj. Gen. Philip H. Sheridan. Kellogg's final assignment in 1898 involved an expedition to the Philippines during the Spanish-American War. He retired the same year and died in Washington in 1904.
His most lasting legacy may be his contributions as one of three commissioners who established the Chickamauga and Chattanooga National Military Park in the early 1890s.
Most Hallowed Ground is part of the Arlington National Cemetery (ANC) Project. Established by Jim Quinlan of The Excelsior Brigade, its mission is to identify all Civil War veterans on the grounds.
For more information, contact Jim at 703-307-0344.
SPREAD THE WORD: We encourage you to share this story on social media and elsewhere to educate and raise awareness. If you wish to use any image on this page for another purpose, please request permission.
LEARN MORE about Military Images, America's only magazine dedicated to showcasing, interpreting and preserving Civil War portrait photography.
VISIT OUR STORE to subscribe, renew a subscription, and more.