Company D of the 2nd Tennessee Cavalry (U.S.) stand and shoulder arms much like veteran infantryman. The troopers hold a variety of weapons, including Colt Revolving rifles, Burnside carbines, and Mississippi rifles. Sabers and holstered revolvers are visible. The enlisted men are formed in ranks with officers and non-commissioned officers in front and back. A bugler in the rear sounds the call and gazes towards the U.S. guidon floating above the group.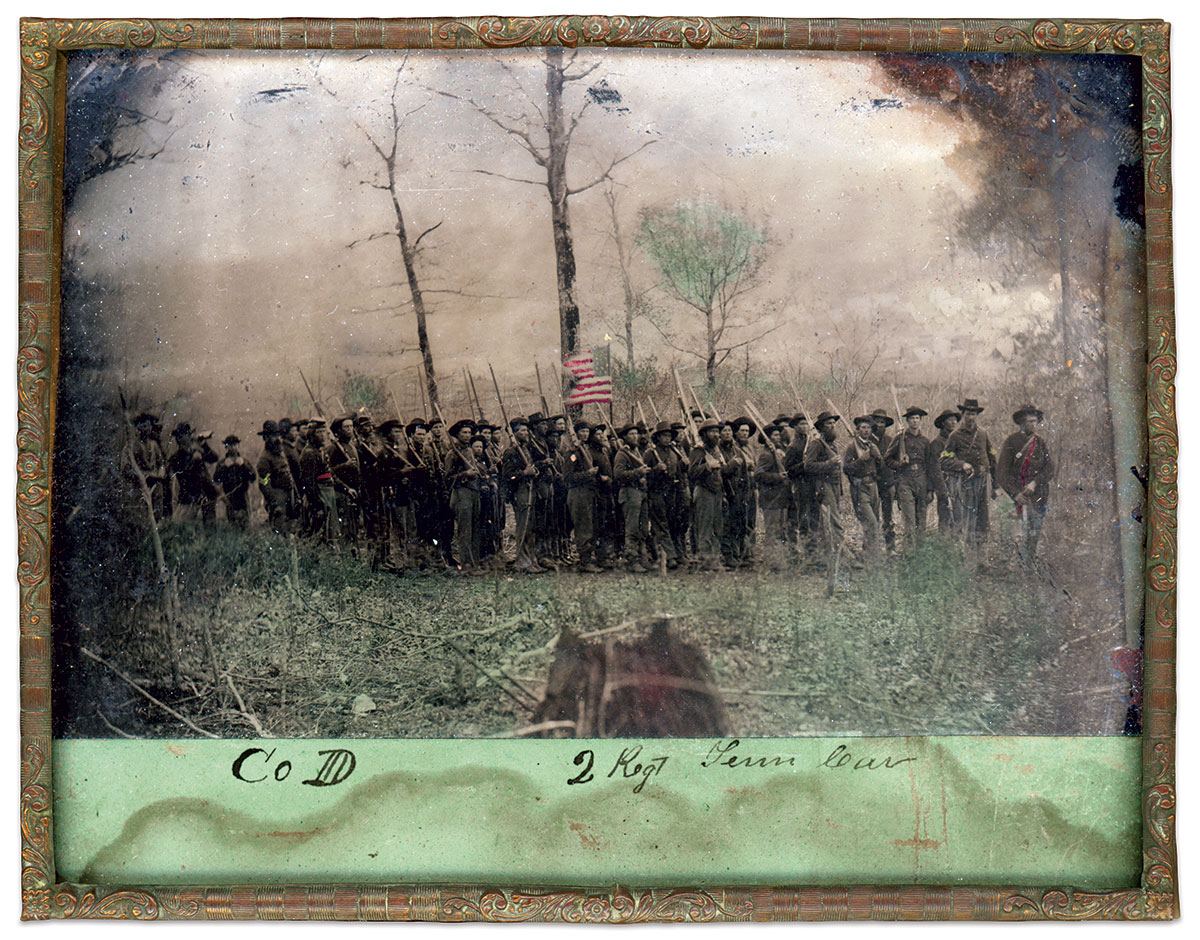 Organized in late 1862 in the Knoxville and surrounding counties of East Tennessee, the regiment spent the war in the Western Theater, earning a reputation for gallantry in the battles of Stones River and Chickamauga, and numerous operations with the Army of the Cumberland and on other assignments. The roll of Company D included 106 men and officers, 95 of who mustered into federal service in January 1863. Over the next two-plus years, the company shrunk to half due to disease and combat deaths, discharges, desertions and resignations. The 57 survivors mustered out at Nashville in July 1865. About 43 members of the company are pictured here, possibly during the waning days of their service.
SPREAD THE WORD: We encourage you to share this story on social media and elsewhere to educate and raise awareness. If you wish to use any image on this page for another purpose, please request permission.
LEARN MORE about Military Images, America's only magazine dedicated to showcasing, interpreting and preserving Civil War portrait photography.
VISIT OUR STORE to subscribe, renew a subscription, and more.