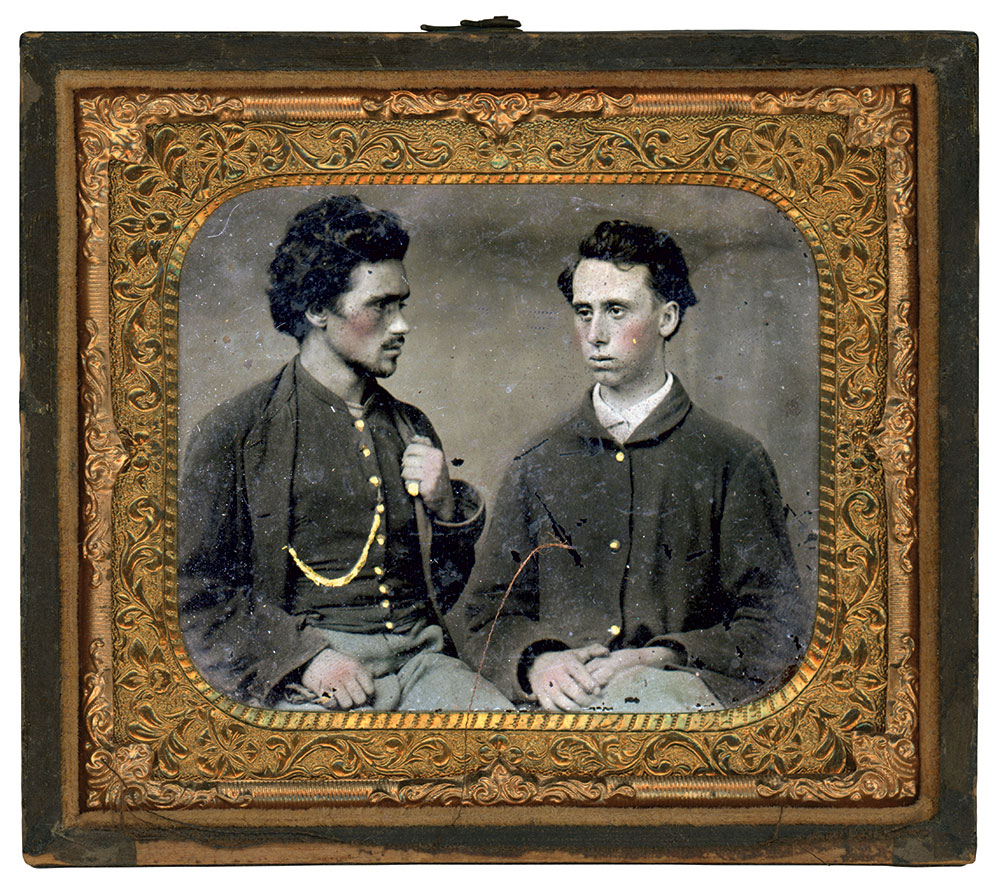 The expression of these Union pards uniformed in sack coats suggest the unfocused glaze known as the "thousand-yard stare." Their names and military service are currently lost in time.
Rare revolvers are featured in this portrait of a Union soldier and officer. The enlisted man, left, holds a First Model Smith & Wesson 22 caliber, seven shot tip-up revolver. Only 11,400 of these weapons were produced, all prior to the war. The first lieutenant next to him grips a 32 caliber Uhlinger revolver. Only 10,000 of these weapons were manufactured before lawsuits for patent infringement ended production.
The 3rd Vermont Infantry band posed with its instruments at the fairgrounds in St. Johnsbury, Vt., about July 1861. The grounds became known as Camp Baxter for the state's Adjutant General, Horace Henry Baxter (1818-1884.) This image is believed to be previously unpublished.
SPREAD THE WORD: We encourage you to share this story on social media and elsewhere to educate and raise awareness. If you wish to use any image on this page for another purpose, please request permission.
LEARN MORE about Military Images, America's only magazine dedicated to showcasing, interpreting and preserving Civil War portrait photography.
VISIT OUR STORE to subscribe, renew a subscription, and more.