When 16-year-old Andrew Geddes volunteered in the Union army, he began a military career that most teenagers might never have imagined. In April 1861, the Canada native left his job at a printing office in Cedar Rapids, Iowa, and joined the ranks of the state's 1st Infantry. Formed in the wake of Fort Sumter, the regiment numbered among the few three-months' organizations that experienced a major battle—Wilson's Creek, Mo., on Aug. 10, 1861.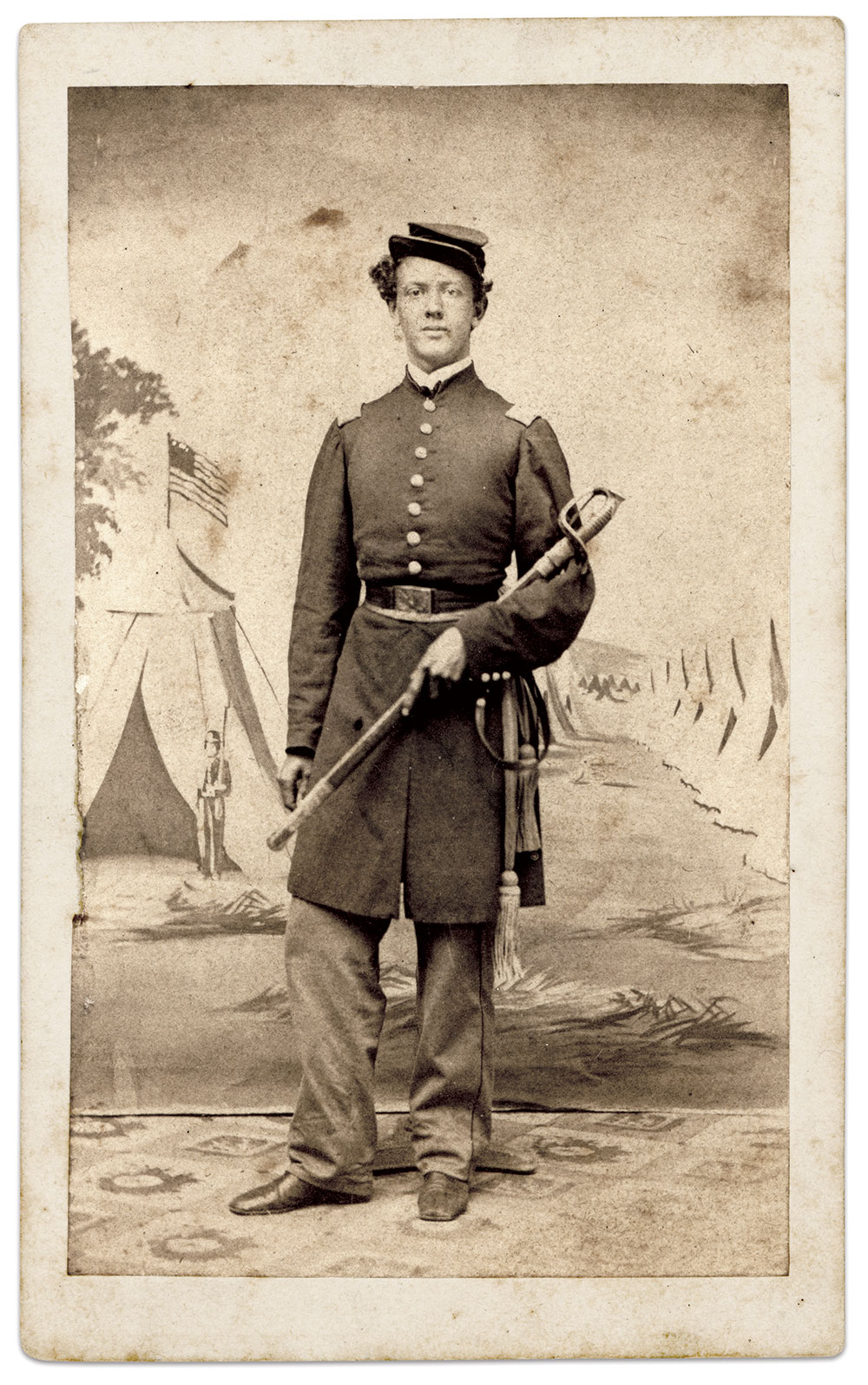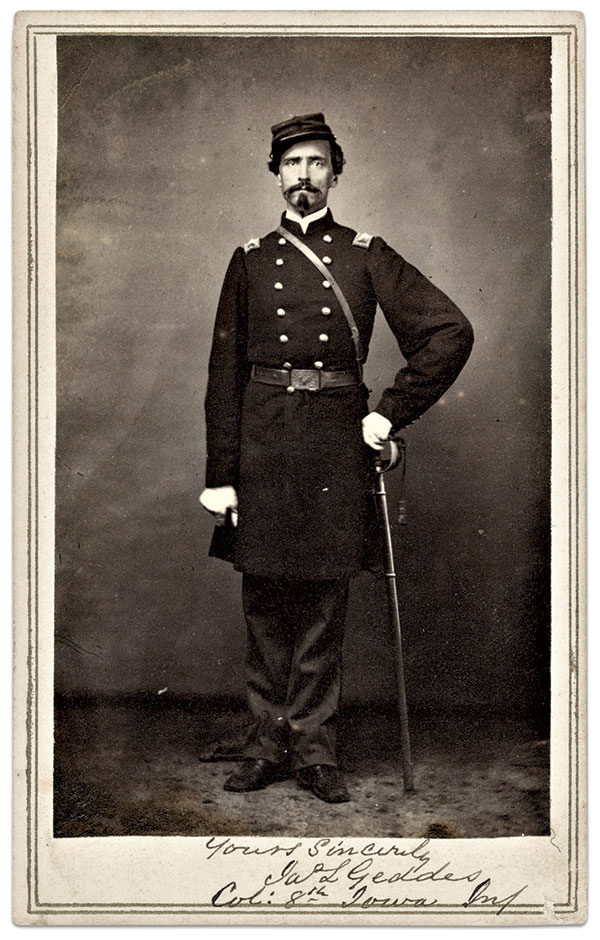 The Iowans fought hard and suffered heavy casualties in the loss that claimed the life of Union commander Nathaniel Lyon. One officer who participated stated, "No troops, regular or volunteer, ever sustained their country's flag with more determined valor or fortitude."
Geddes survived and, following the end of his enlistment, joined the 8th Iowa Infantry as a second lieutenant. His older brother, James, commanded the unit as its colonel. Three other brothers also served in the army. Over the next three-plus years, Geddes rose through the ranks, receiving his captain's bars at age 18, and his lieutenant colonel's shoulder straps at 21. Along the way, he distinguished himself at Shiloh, where he and the rest of the 8th were surrounded and captured after 10 hours of fierce fighting. Returning to action in 1863, Geddes fought in the Vicksburg Campaign and, at the war's end, participated in the successful assault against Spanish Fort, Ala.
A battle-hardened veteran at 21, he made the regular army a career as a captain in the 25th U.S. Infantry and participated in operations against Native Americans. According to one press report, Maj. Gen. William R. Shafter, who received the Medal of Honor for the Civil War Battle of Fair Oaks, praised Geddes: "He was one of the bravest soldiers I have ever known. He went alone through hostile Indian country a distance of sixty miles, fording and swimming several rivers, and brought relief when it was most needed."
Yet behind Geddes' battlefield bravery lurked an unsavory side. Episodes of adultery and friction with superiors thwarted his advancement. His supporters wrote it off as jealous West Pointers conspiring to hold him back. But an 1879 court martial for unbecoming conduct following an alleged affair with an officer's daughter and countercharges of incest ended with his court martial, conviction and dismissal from the army. A sympathetic President Rutherford B. Hayes overturned the sentence and allowed Geddes to retire with his rank and benefits—a common practice afforded many officers tarnished by scandal.
Geddes relocated to the nation's capital and accepted a lucrative clerkship with the Pension Bureau. In 1897, he received a promotion to chief clerk of the Agriculture Department, reporting directly to Secretary James Wilson, a Scotsman and fellow Iowan. But tension between them ended in Geddes' resignation in 1903.
Geddes died in Washington in 1921 at age 77. Comrades buried him with full military honors in Arlington National Cemetery.
Most Hallowed Ground is part of the Arlington National Cemetery (ANC) Project. Established by Jim Quinlan of The Excelsior Brigade, its mission is to identify all Civil War veterans on the grounds, and to provide a biographical sketch and photograph of each individual. If you have an image to share, or for more information, contact Jim at 703-307-0344.
---
SPREAD THE WORD: We encourage you to share this story on social media and elsewhere to educate and raise awareness. If you wish to use any image on this page for another purpose, please request permission.
LEARN MORE about Military Images, America's only magazine dedicated to showcasing, interpreting and preserving Civil War portrait photography.
VISIT OUR STORE to subscribe, renew a subscription, and more.