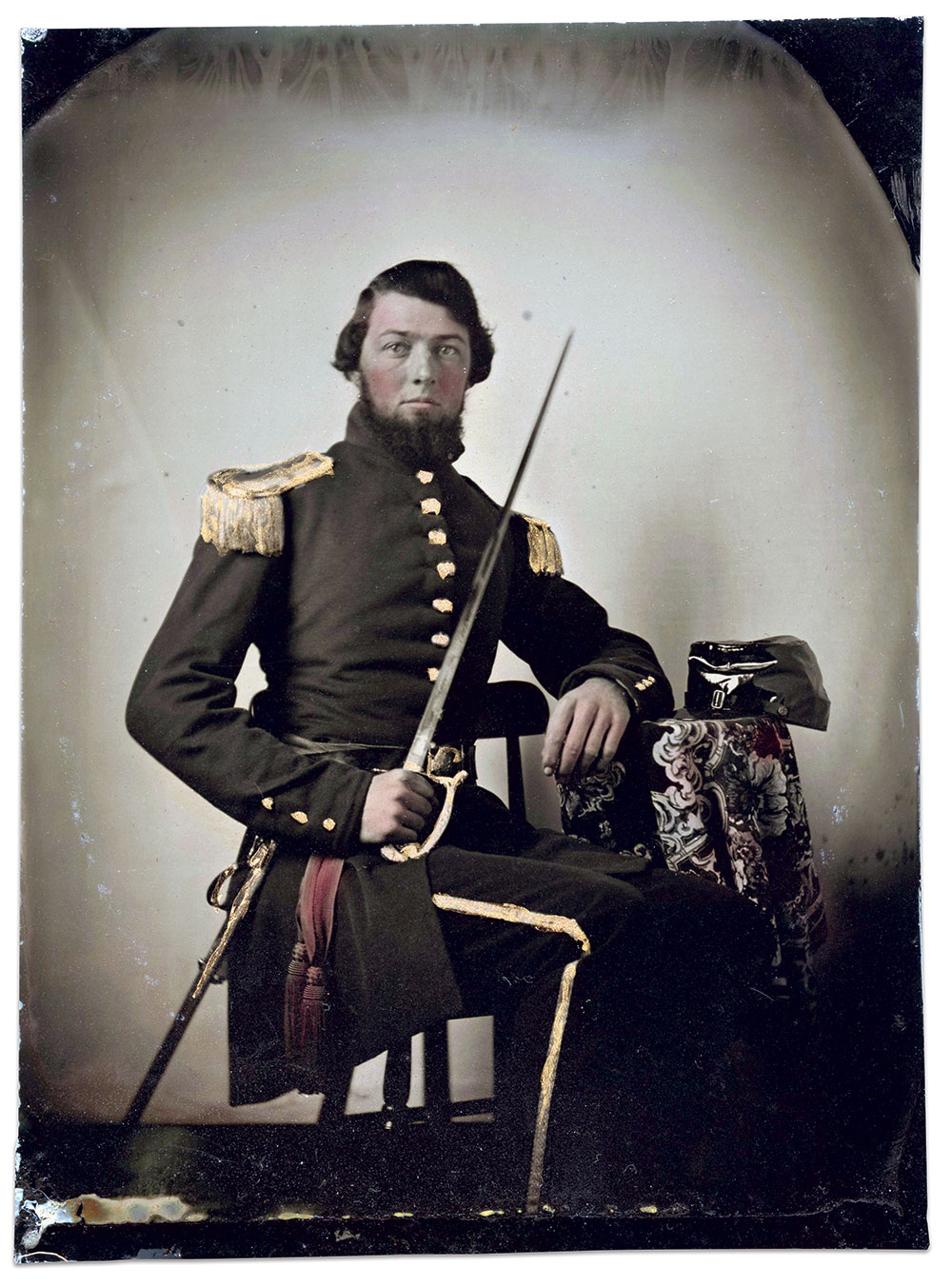 The Virginia seal on the belt buckle of this soldier leaves no doubt about his state affiliation. The blade of his sword appears to be a Model 1840-foot officer type. The fine color tinting, particularly on his face and hands, is especially well done.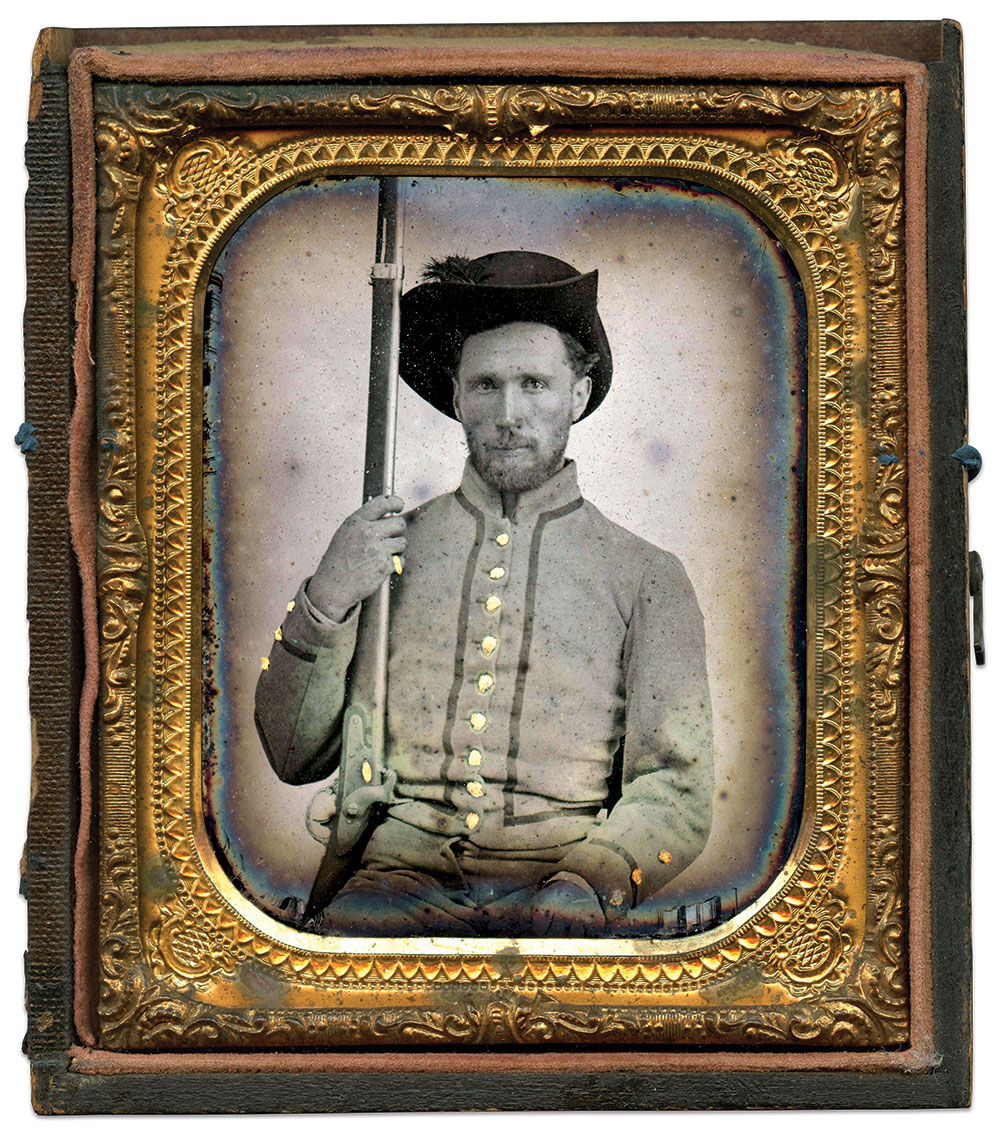 A Confederate soldier with trimmed jacket and plumed hat grips a Model 1816/22 smoothbore musket that has been converted from flintlock to percussion. This image recently came out of Lamar County, Ala., notes owner Bryan Watson, who adds "that the general consensus is that he is probably a Mississippi soldier."
It's a good bet that this second lieutenant in the 13th New York State Militia mustered for federal service from April to August 1861. The regiment spent its enlistment in Annapolis. He stands against a scenic backdrop wearing a holstered revolver, sword and patriotic rosette with ribbon.
SPREAD THE WORD: We encourage you to share this story on social media and elsewhere to educate and raise awareness. If you wish to use any image on this page for another purpose, please request permission.
LEARN MORE about Military Images, America's only magazine dedicated to showcasing, interpreting and preserving Civil War portrait photography.
VISIT OUR STORE to subscribe, renew a subscription, and more.