Erskine Mason Camp is pictured here in 1861 at the start of an eventful 15-year military career. A witty conversationalist born in Sackets Harbor, N.Y., his father, Elisha, served in the War of 1812 and his mother, Sophia, descended from Nathan Hale. Camp began his service as a first lieutenant in the 35th New York Infantry, where his courage as the Battle of Cedar Mountain resulted in a captain's brevet. He left the 35th in 1863 for the Quartermaster Department, where he became a familiar face around Washington, D.C., as head of Soldier's Rest, a transit camp. After the war, he joined the Regular Army as a first lieutenant in the 40th and 12th infantries. In the latter regiment, he participated in the 1872-1873 Modoc War. Newspaper accounts report him as commanding a squad of 32 cavalry recruits converted to mounted infantry, or, as Camp labeled them, "Horse Marines." He died in 1876 on active duty at Camp Halleck, Nev. The cause of death was listed as chronic gastroenteritis. The army sent his body home to Washington, where his widowed wife, Julia, and two children survived him. Camps' remains rest in Congressional Cemetery.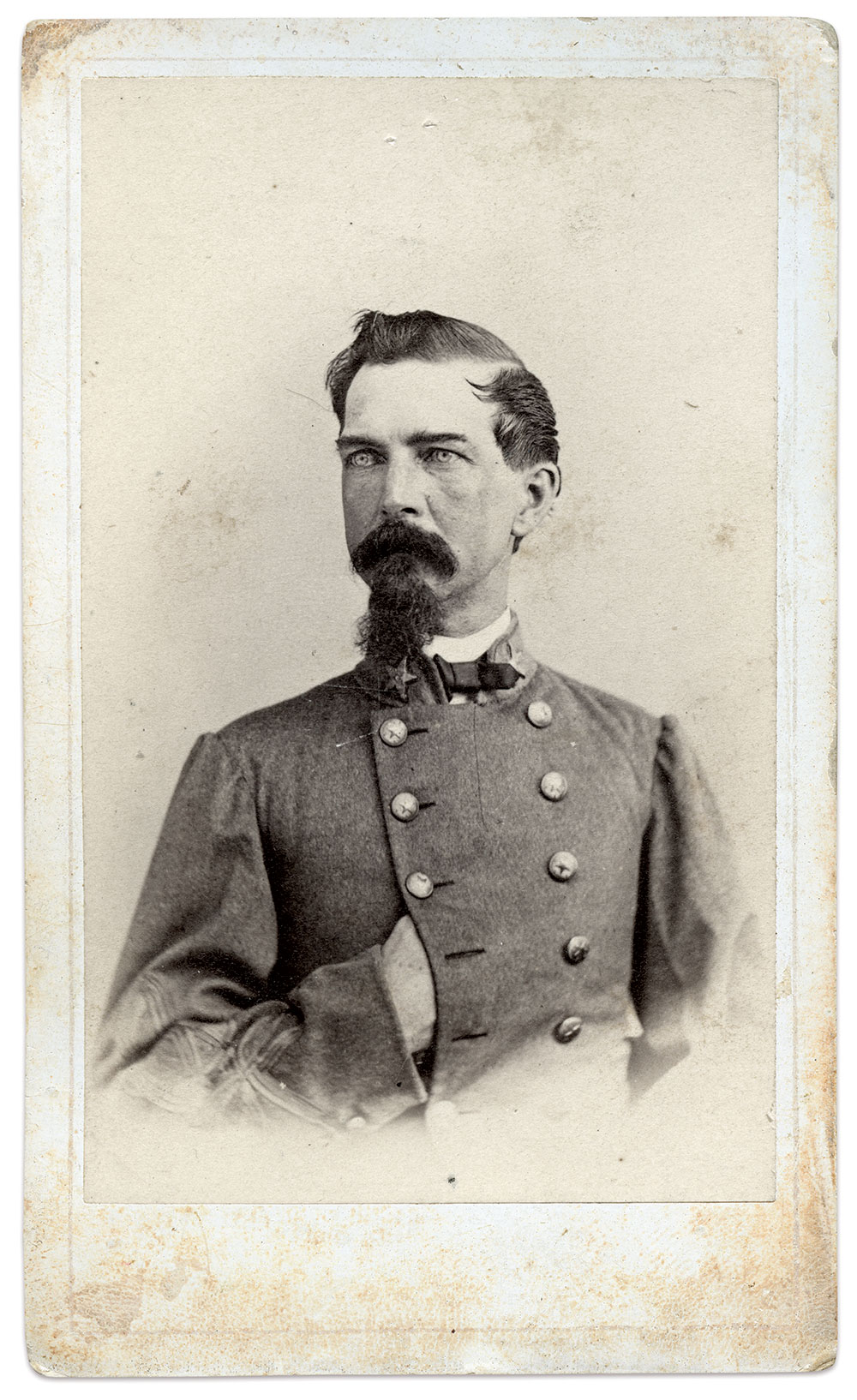 A Confederate officer posed for this portrait wearing Texas buttons and a major's insignia on his uniform. Though his name is currently lost, much is known about the photographer, Harvey Robert Marks (1821-1902). A native New Yorker and pioneer daguerreotypist who made Houston home about 1860, he served in the Confederate army and opened a studio in the spring of 1865.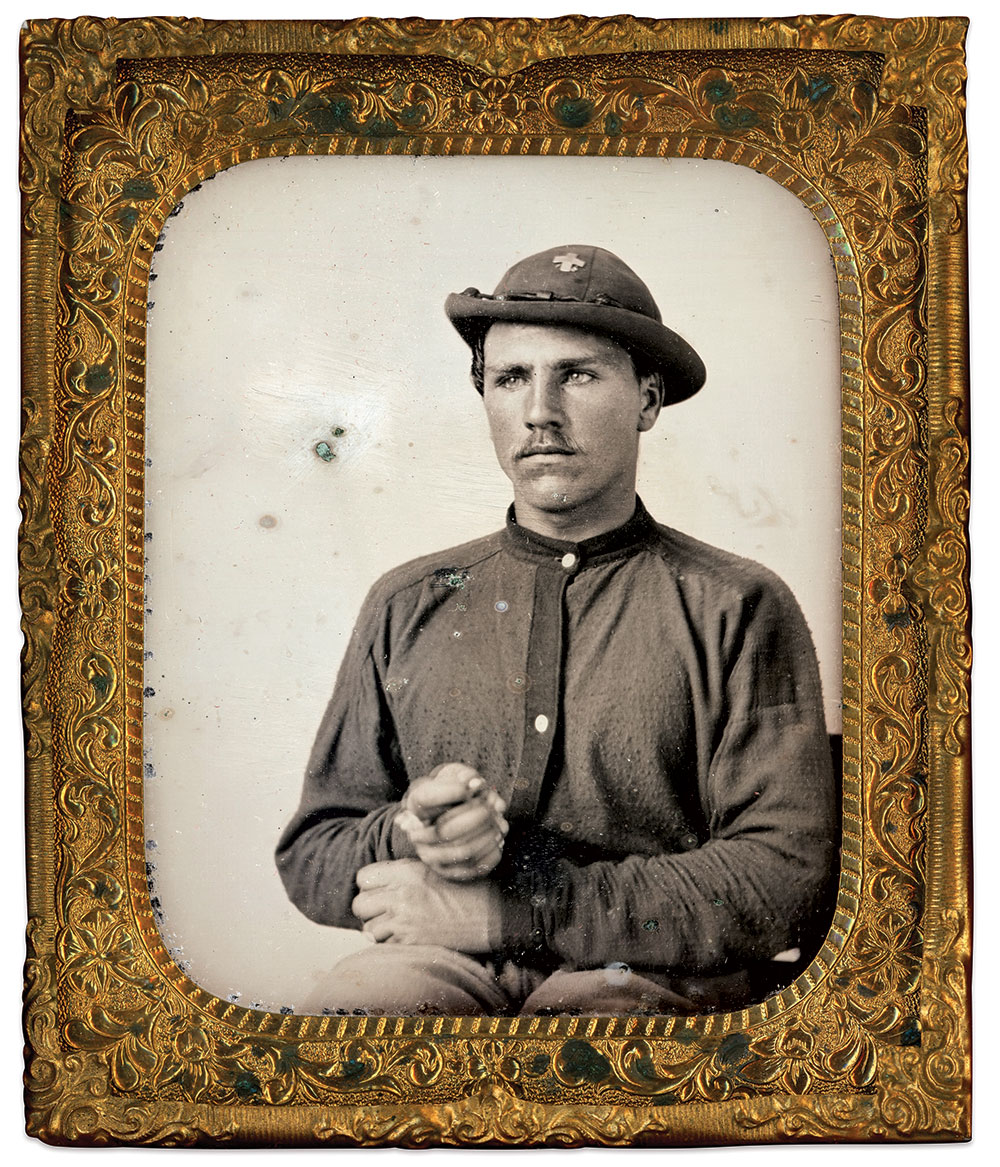 Daguerreotypes had been superseded by ambrotypes and tintypes by the start of the Civil War. But they were still produced, and examples of early war daguerreotypes have been documented. But here is a rare example of a later war daguerreotype: A soldier dressed in a wool shirt, and slouch hat to which is attached a 6th Corps badge. The presence of the badge dates this daguerreotype to after April 1863, when badges were formally introduced into the Army of the Potomac.
SPREAD THE WORD: We encourage you to share this story on social media and elsewhere to educate and raise awareness. If you wish to use any image on this page for another purpose, please request permission.
LEARN MORE about Military Images, America's only magazine dedicated to showcasing, interpreting and preserving Civil War portrait photography.
VISIT OUR STORE to subscribe, renew a subscription, and more.