Custer's Observant
Staff Officer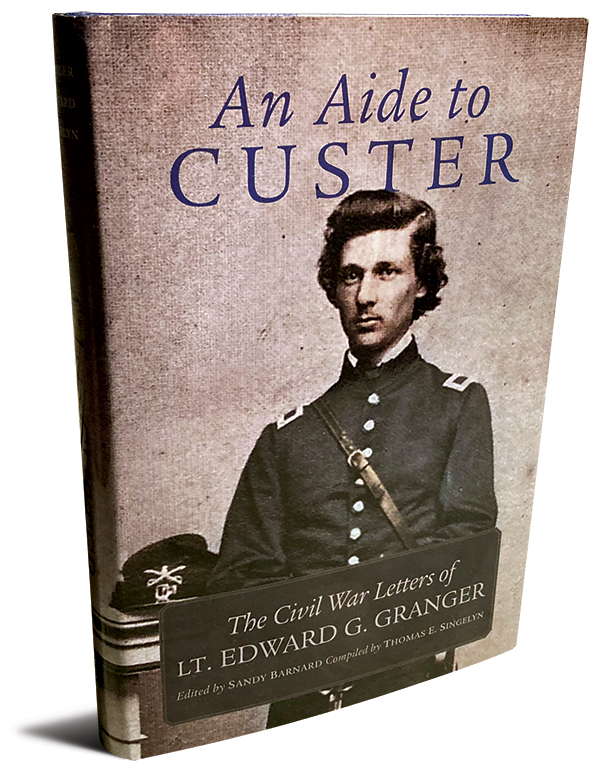 A trusted aide to a celebrated and controversial general.
Death while leading a charge against the enemy.
Letters left behind detail the complexities of staff work and the rigors of camp and campaign through the keen eye of a young man in early adulthood.
This is the essence of a new book of Civil War letters written by Edward G. Granger, a 19-year-old Michigander who began his military service in 1862 as a second lieutenant in his home state's 5th Cavalry. He joined the staff of Maj. Gen. George Armstrong Custer the following year, and served faithfully until struck down in battle in August 1864.
Along the way, he wrote home about his army adventures. A cache of those letters came to the attention of Thomas E. Singelyn (see Passing in Review, Winter 2022, for news about his latest book), who appreciated the value of the contents and transcribed them in collaboration with his wife, Denyse. Singelyn then alerted independent historian and author Sandy Barnard.
The result is this book: An Aide to Custer: The Civil War Letters of Lt. Edward G. Granger. Barnard brings his depth of knowledge about Custer to bear, and puts Granger's letters in context to U.S. cavalry operations in the Civil War's Eastern Theater. Granger's letters—44 in total—document his participation in numerous actions with his regiment, and beginning in August 1863, as a Custer aide. The letters end before his death at the Battle of Crooked Run outside Front Royal, Va., in August 1864.
Students of Civil War cavalry will value the various tactical moves and command decisions of U.S. and Confederate leaders in the Shenandoah Valley. Readers of biographies will likewise appreciate the human side of the war. Granger's letters are packed with details that satisfy, including accounts of close calls in action, a description of Custer, Granger's horse Bob, and flowers found near the ruins of a mansion.
Readers will also find images illustrating the text, many from the collection of longtime Military Images subscriber John Beckendorf.
Pick up a copy of this important and well-presented volume of primary source material.
An Aide to Custer: The Civil War Letters of Lt. Edward G. Granger
Edited by Sandy Barnard, compiled by Thomas E. Singelyn
320 pages
University of Oklahoma Press
Hardcover (major booksellers)
A Fresh Look
at Early's Raid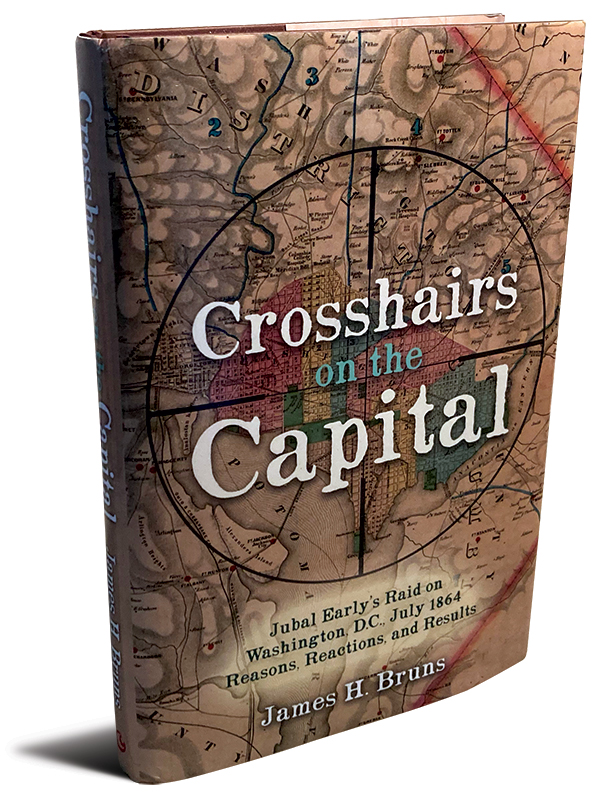 Jubal Early's Raid on Washington, D.C., is not what you think, according to James H. Bruns. The author sets the record straight in Crosshairs on the Capital: Jubal Early's Raid on Washington, D.C., July 1864. Reasons, Reactions, and Results.
The last part of the subtitle is where Bruns places special emphasis: reasons, reactions, and results. "Rather than focus on what happened, as so many books of this type do, this work highlights why things happened as they did in 1864," Bruns explains.
Bruns is more than up to the task. His 35-year career includes serving as Director of the History and Heritage Command's Museums Operations Division and leadership of the National Museum of the United States Navy.
Bruns mined a single volume in The War of the Rebellion: A Compilation of the Official Records of the Union and Confederate Armies as the foundation of this book. Volume 37, Part II, is a collection of orders, reports and correspondence related to operations in the greater D.C. area from May to August 1864.
Bruns establishes causal connections to the action on the ground. One example reveals how Early's army wound its way into Maryland and eventually pulled up before Fort Stevens, where President Abraham Lincoln famously came under hostile fire. Early did not get there as part of a larger tactical plan, but because his men and animals were starving. Bruns noted that Early "intended to take the fastest pathway to food."
Contextual observations like this one, supported by the Official Records and other sources, provide a holistic view of the raid, weaving a new narrative of traditional military and political threads with the human condition.
Bruns relies primarily on the Library of Congress for images to illustrate this book—a conventional choice considering the wealth of images in public and private collections.
Crosshairs succeeds in revealing why the Raid happened, and sheds light on how this second attack by hostile forces on the nation's capital—the first by Britain in the War of 1812—came to pass. Add this volume to your library.
Crosshairs on the Capital: Jubal Early's Raid on Washington, D.C., July 1864. Reasons, Reactions, and Results
By James H. Bruns
256 pages
Casemate
Hardcover (major booksellers)
SPREAD THE WORD: We encourage you to share this story on social media and elsewhere to educate and raise awareness. If you wish to use any image on this page for another purpose, please request permission.
LEARN MORE about Military Images, America's only magazine dedicated to showcasing, interpreting and preserving Civil War portrait photography.
VISIT OUR STORE to subscribe, renew a subscription, and more.