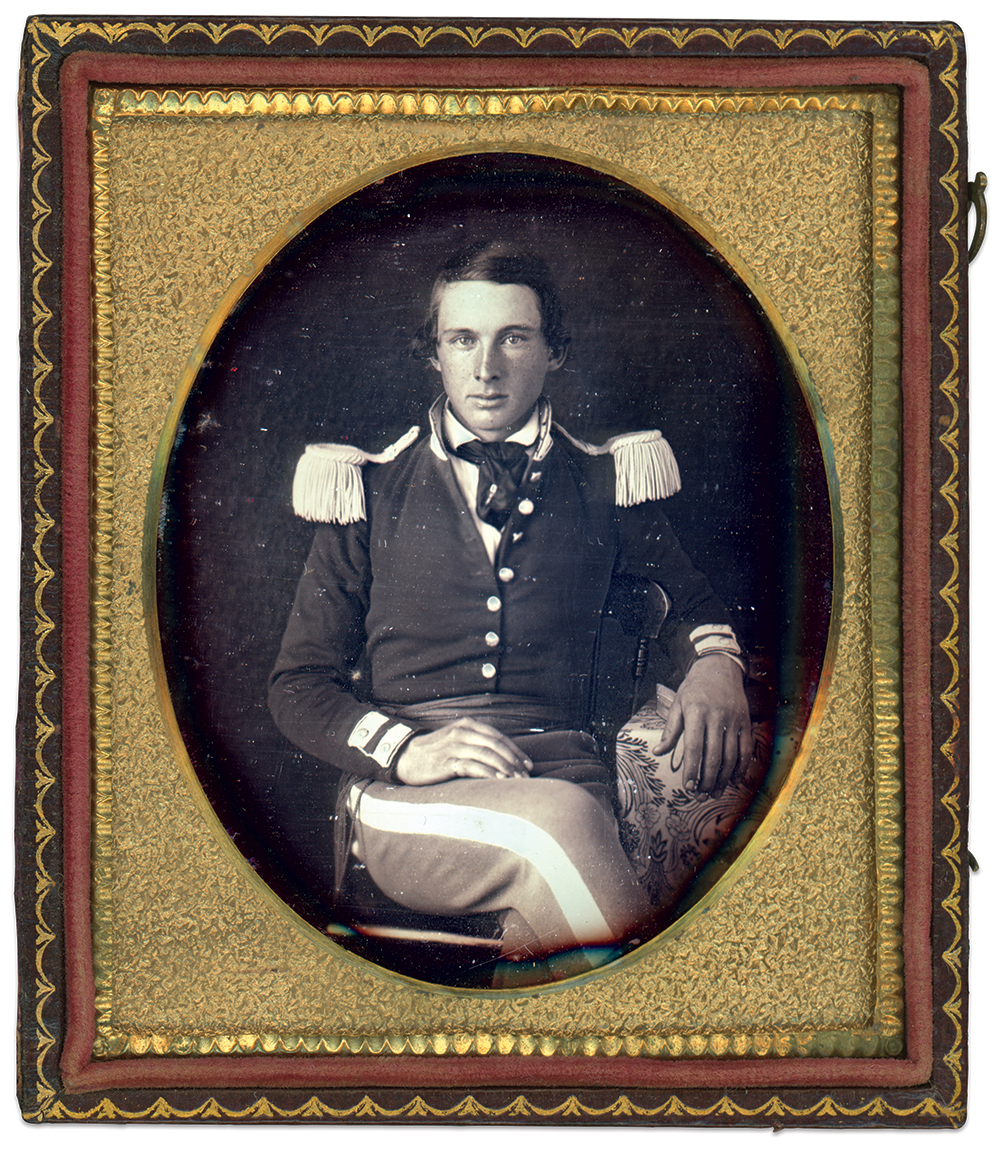 The jacket worn by this clean-shaven soldier suggests a Mexican War era militiaman: high collar, tight-fitting sleeves and cuff trim. One would expect cloth epaulettes with short fringe for enlisted men during this timeframe—the longer fringe could date the portrait to the early 1850s. That is, unless the membership of the militia company, who were not beholden to regular army regulations, had expressed a preference for the long version. Note the sash wrapped around his waist, and a stickpin, perhaps fraternal, attached to his silk tie. The style of the mat and preserver support an early 1850s vintage. This portrait has an Empire State provenance, according to owner John O'Brien.
SPREAD THE WORD: We encourage you to share this story on social media and elsewhere to educate and raise awareness. If you wish to use any image on this page for another purpose, please request permission.
LEARN MORE about Military Images, America's only magazine dedicated to showcasing, interpreting and preserving Civil War portrait photography.
VISIT OUR STORE to subscribe, renew a subscription, and more.